Many people say that they want to change the world. But how can we accomplish that? Here at HSLDA Action, we have a program called Generation Joshua.
Student Action Teams (SATs) are one of the opportunities GenJ offers to allow students (the next generation of leaders) the chance to make a tangible, real-life impact for freedom NOW. SATs are six-day volunteer deployments made up of passionate teens and parents who work with campaigns and/or political organizations (like FRC, FCC, AFP, etc.) to make a difference in elections. We offer these opportunities for two main purposes:
To give students the best possible introduction to campaigns and elections. They get to learn about the process from behind the scenes as they see what it takes to run a successful campaign, create a compelling message, and reach voters.
Because we have an ardent desire to elect leaders who will defend educational freedom, religious liberty, the lives of unborn children, and other values that are close to the hearts of GenJ members.
On one of our SAT deployments in Atlanta, we have 101 individuals on the team (including leaders). We are working with FRC (Family Research Council), which is headquartered in Washington DC, and FFC (Faith and Freedom Coalition) to elect pro-homeschooling candidates Kelly Loeffler and David Perdue to the US Senate.
First-time parent volunteer Sandra Kim is keeping a record of her adventures with GenJ on the campaign trail, and we thought you might like to hear her real-time perspective.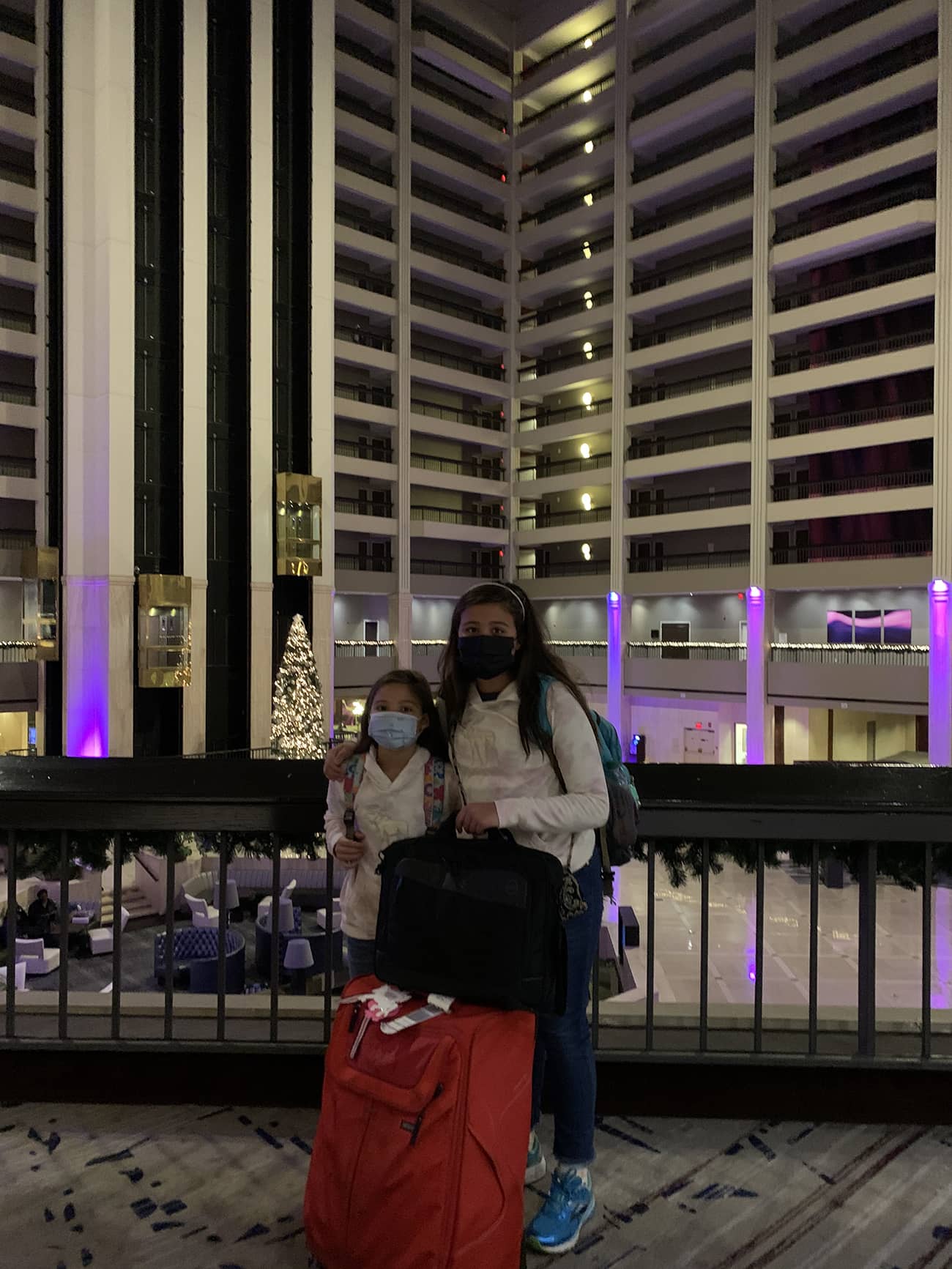 Travel Day: 8:40 p.m. 01-01-2021.
Finally out of 2020 and finally landed in Atlanta. The day was spent in a five-hour delay due to storms at National Airport in DC with my two daughters, 12 and 9. We were only delayed, but upon landing and learning there was a shortage of drivers for the canvassing, I was immediately "volun-told" to get the largest vehicle available (maroon Dodge caravan) and given the ubiquitous hat as one of the team leaders for GenJ's Student Action Team (SAT) for the Georgia Senate runoff. After a quick briefing in the ballroom with Joel Grewe (fearless leader and manager of loads of gangly teens) we were served (self-serve) cold pizza along with the unnaturally fruity taste of Capri Sun. We had arrived and boy… we had no clue what we were in for!
Day 1: 6 a.m. 01-02-2021. We're bleary-eyed, the alarm is going off, and it's time to get rolling. This is my first Student Action Team (SAT) trip with Generation Joshua, and as a parent/leader I was very excited but also nervous about what to expect. I had heard about the SATs and I thought it would be a great to see civics in action through the eyes of homeschooling teens and parents. My daughters were so excited, but we all had no idea what to expect at all. Quick showers and a trip downstairs to the glittering ballroom at the Renaissance Waverly in Atlanta, GA. The huge ballroom has 16 giant 6X6 chandeliers with thousands of glittering crystals hanging down in a giant room with a capacity for 350. But today, this ballroom is not being used for a corporate event, this is our basecamp for getting out the vote—through GenJ.
7 a.m. After a quick prayer, breakfast is served Atlanta style…you guessed it! Chick-Fil-A all around! Kids and parents are all milling around, and tables are spread out with the names corresponding to the NATO phonetic alphabet—Alpha, Bravo, Charlie, and so on.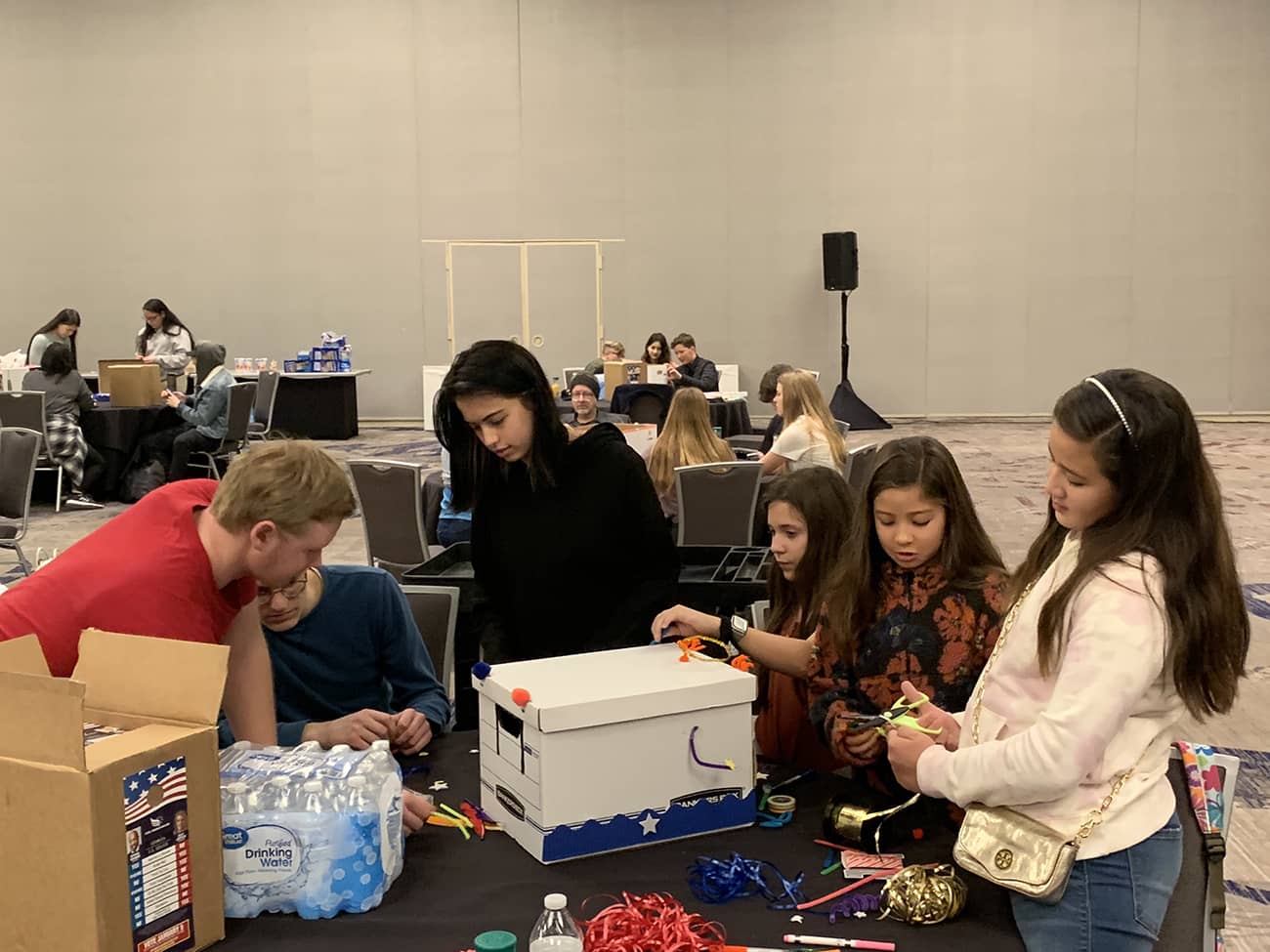 There are 17 teams of six people, and we are ready to roll… except there is a snafu of information flow, and now it's 11:27 a.m. We have been sitting here since 7 a.m. and now, four hours later, we are still waiting to get going. Some younger kids are doing cartwheels and back walkovers on the carpeted floor. We receive our scripts and technology (iPhones), and we install the voter canvassing app to figure out where we will be canvassing to speak with voters one-on-one.
Still, this is a sleek operation with kids equipped with iPhones, earbuds, and a script. The fearless kids were off to connect with voters! (Parent-Ubers lined up with minivans).
One of the tools they use is called a "walkbook." What is that? It's a database that holds the information of voter's voting history. This database helps us figure out who to reach out to, and from there, students use the app to target select voters who are not particularly eager to go to the polls. The students are tasked to do voter canvassing, which is a one-on-one interaction of students with the voter.
Targeting voters is how we use the app's database. The database informs us which voters may vote conservative but normally do not vote. This is our targeted group. Normally, these voters have to be contacted to vote an average of seven times before they actually vote.
12 p.m. With the late start, my group with J, a 16-year-old from South Dakota (it's her second SAT), A, a 15-year-old from Northern Virginia (second SAT), C, a 13-year-old from Atlanta (first-timer) and me and my two girls we were off! Off for lunch because my group was hungry (we had eaten hours ago) so we started at an Atlanta institution, Gus' World Famous Fried Chicken. After our delectable lunch of fried things—okra, among other things—we started out in the tiny neighborhoods of Marietta and started walking…uphill both ways. The homes were huge and the hills were HUGER.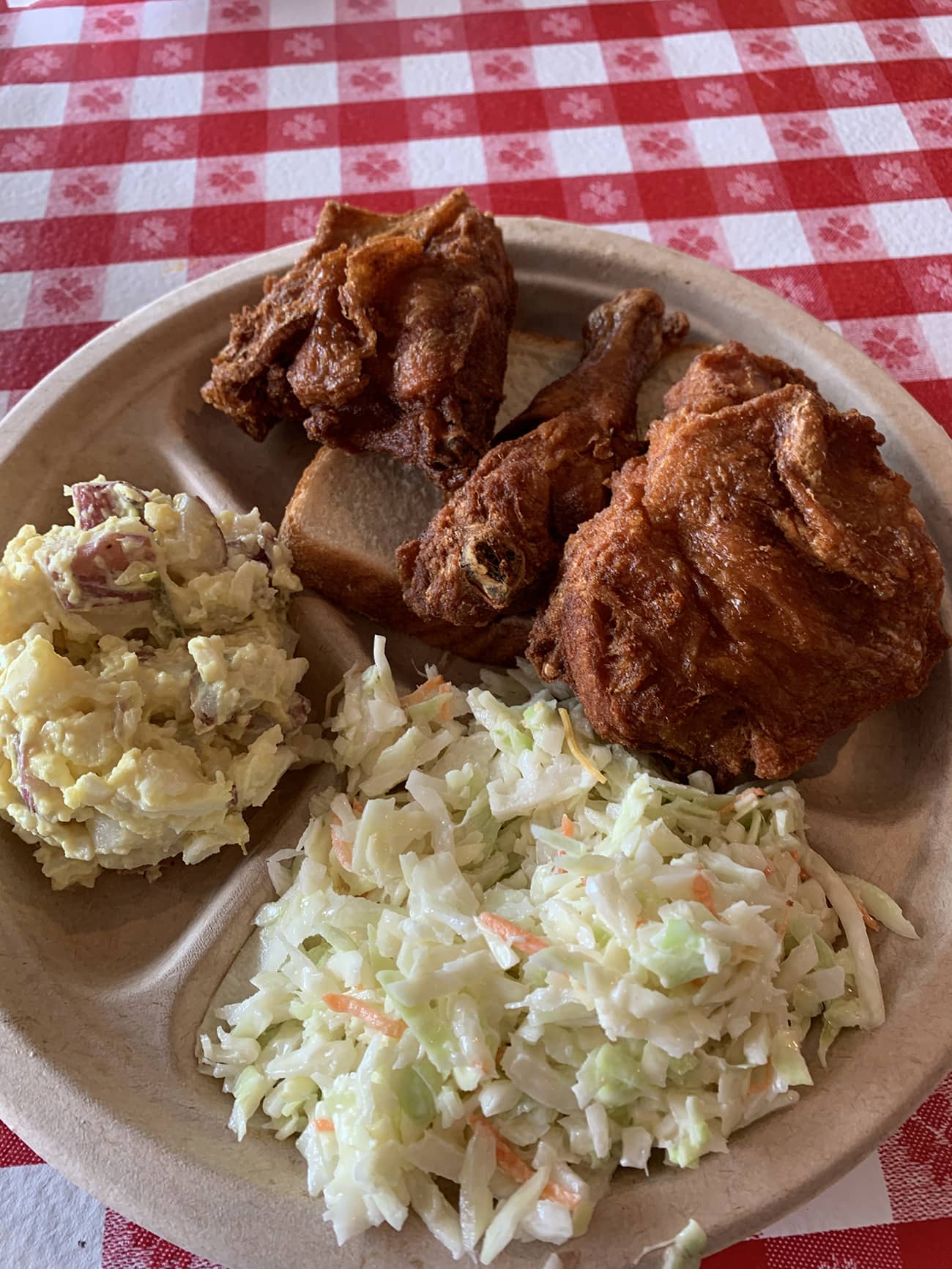 Each grouping of homes is called a "book" and contains anywhere from 80-plus homes. Our group "CHARLIE" was assigned four books. Each team can finish their "books" and then poach other open ones that have yet to be completed. We were S-L-O-W… I was in an unfamiliar vehicle, in an unfamiliar town, with a lot of dead ends. With two kids that had done this once before, we were a bit slow to begin, but we eventually got the rhythm of how many homes before calling the Uber (that's me) to pick them up and drop them off again nearby. The weather was in the 50s and beautiful, and many people were out walking the neighborhood. We completed one book! Though many people were not home, it was interesting to have conversations with people who had voted and those that were planning to vote on January 5. These are the people who will decide the state of the Senate this election.
After many calls, pick-ups, and drop-offs, and one potty break, one CVS trip, and some froyo, we ended our day at 5:00 and headed back to the hotel at 6:00 for… phone calls. We had another app to make phone calls to continue our conversations with potential voters. Hysterically, the best results came from the youngest participants! They were so earnest in following the script and saying the words correctly! There was an underlying competition of how many people we could contact to earn prizes at the end of the evening.
We found out that the winning teams had completed 10 books…in the same time we were allotted! Were they sprinting? How did they do it? It was a total enigma to me. I chalk it up to the speed of teens. After coming back, I found out that many plot out a strategy of how to hit homes fast and make the pick-ups and drop-offs more efficient. One veteran teen told me to start on the edges and move in toward the middle.
7 p.m. More fried food later (Panda Express) served with Fritos and Mountain Dew…there was a time of sharing the most hilarious, strange, and incredible stories from the day. These ranged from awkward conversations at doors, to cute dogs, to people speaking in other languages, to a lot of laughs.
There are college students who are seasoned veterans and leaders and newbies of all ages from 9–19. Brianna, 18 from Woodbridge, VA, is excited to be on her first SAT. She has been in a local Virginia GenJ club and wanted to experience voter canvassing firsthand: "I want to exercise my civic duty and possibly make a mark in this race."
10:30 p.m. The long, LONG day ended, and we are encouraged to catch up but also GO TO BED! Tomorrow will be an early breakfast, church and then back at it! The kids are revved up and excited, but it has been so exciting and fun for me to talk to teens discover their passion for exercising their civic duty to understand the voting and election process in the US and participate on the ground. Excited and terrified of day 2…